Sociwind Foundation
is a NGO in India started with a vision to cater all the needs of social issues of  
Education,
Women & Child, Health & Sanitation
and
Vulnerable groups.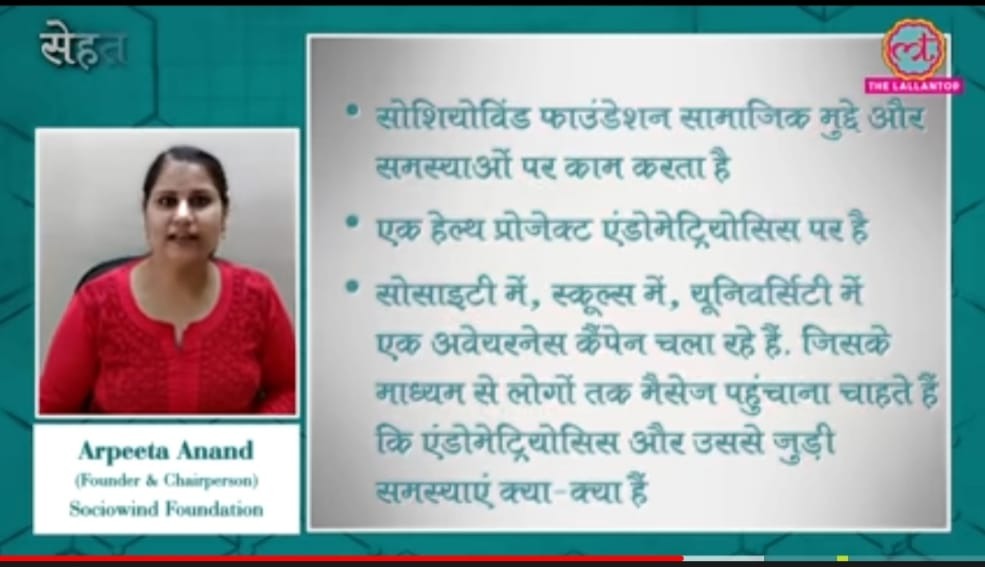 " Ms. Arpeeta Anand, Founder & Chairperson, Sociwind Foundation talking about Endometriosis project at "The Lallantop" News Agency on 19th August 2020 "
Testimonial
After having the opportunity to work with Sociwind Foundation Team, I would like to express what a great job they are doing. The team is definitely a blessing for the people of Delhi ( India) . I wish the team all the best and success in their future endeavours.

Hemant Singh
UPCOMING
PROJECTS
Awareness Programme on
Specific Learning Disability
FUNDRAISE WITH US
Support us with an online fundrasing campaign!